Designing 007 – A Personal Project. Part 2 – Establishing a Brand
by WedgeDoc
This is the second post in a series about a personal project I am undertaking in which I intend to produce covers for the series of books featuring that most famous of spies, James Bond. It is my intention to produce sample covers not just for the novels of Bond's creator, Ian Fleming, but also the authorised sequels and prequels that have been published over the years.
The previous post in this series can be found here:
General Note – Sizing
Before I proceed with the details, I decided (for ease) to use a standard size for the covers and spine widths:
Front / Back: 6 inches x 9 inches;
Spine: 0.635 inches (this equates to approximately 200 pages of content) x 9 inches.
Establishing a Cohesive Brand
One of the main goals of this project was to be able to produce covers that while being varied in terms of the cover imagery, title designs and so on would also be instantly identifiable as being part of a single series. This meant the covers would need some common elements that ran across them. These elements also needed to not take up too much of the available space on the book covers.
I decided that the first element needed would be a brand logo. My process for coming up with a logo is detailed in the first part of this series. I also decided that an "information bar" across the entirety of the book's design would help bind the series together. Essentially, this bar would serve as a packing ribbon to envelop each book.
As mentioned in my previous post, I am very keen that logos (and indeed other branding tools) be versatile and usable on multiple shades of background. To this end, I produced two versions of the final cover template – one for light backgrounds and one for dark. These are presented below.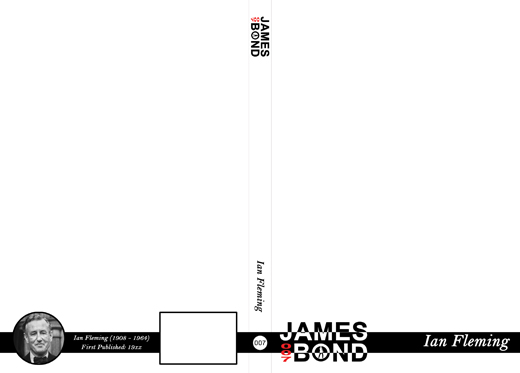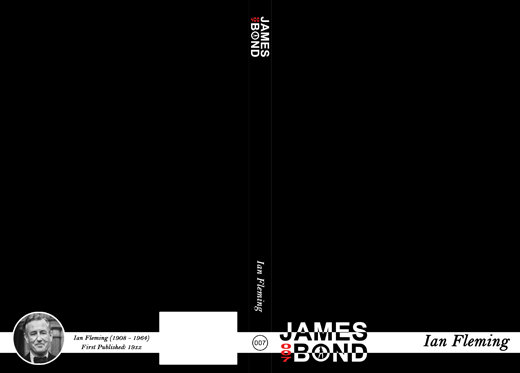 The following pages will look at the common design elements and my thoughts on what else could be used to brand the series. Each page will look at a different aspect of the cover: The Front Cover, the Spine and the Back Cover.