About WedgeDoc-umented
by WedgeDoc
WedgeDoc-umented is the corner of the inter-web where I'll be sharing some ongoing thoughts on areas that are important or of interest to me, WedgeDoc. Also known as Antony. If you want to find out more information about me, or see some of my other web sites which serve as something of a portfolio, please use the breadcrumb menu in the banner at the top of the site – the one that looks like this:

Clicking the WD Portal link will take you to the WedgeDoc Network Portal. Essentially this is a list of websites that will offer some insight into me and my world.
The main source of information will probably be my About WedgeDoc website which I try to keep relatively up to date.
One of the reasons I wanted to create this blog was to try and create a WordPress theme. I've worked with the content management system before, modifying the CSS style sheets of other templates for the Geek Syndicate team both on wordpress.com and for their current, hosted web site at geeksyndicate.co.uk. The platform struck me as an extremely powerful and versatile one. On top of this, it seems to be widely utilised by companies and as an IT Developer / Designer myself, it seemed like a good idea to get some more experience with the platform with an eye to future career developments.
Essentially, this is a place where I'll ramble on. Some times these ramblings will be serious (I intend to talk honestly about my depression, anxiety and other such matters) but mostly they will be (hopefully) fun and interesting pieces about the many aspects of life that appeal to me:
Bushcraft and Survival skills;
cooking;
Doctor Who;
Star Wars;
James Bond;
Robin Hood;
video gaming;
tabletop gaming;
or any other general area of geekery.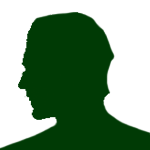 I will also be posting some art and design work at various stages of completion. Alongside these, I hope to put together some useful tutorials that readers may find helpful. I'm not an expert artist or designer by any means, but I'm sure there must be some technique or practice that someone will find useful.
Thanks for taking the time to visit this blog and read this overview.
I hope you drop by again.